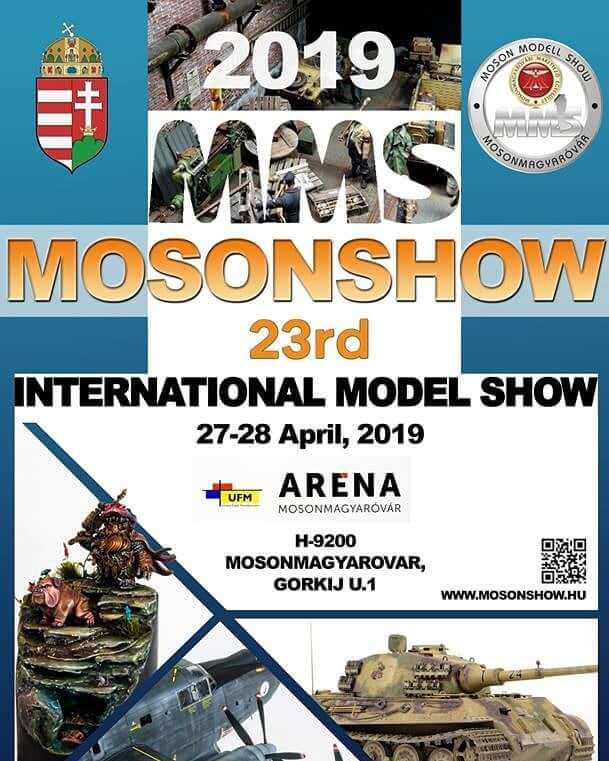 Dear Friends and Partners,
As in all years we will be on the most important Hungarian modeler event, on the Mosonshow. This year we got a new place in the arena, not far from the earlier. LINK
You can find us in the "N" zone (somewhere).
We will have some news for you! Here you can see two of them, the others are comming on our Facebook site first.