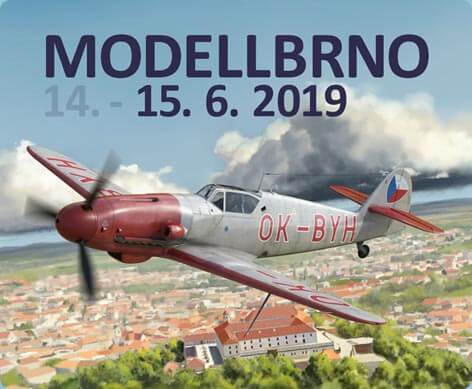 EN: Dear Costumers,
We will take part on the Modellbrno 2019, on Saturday, 15th June, like normal visitors. BUT if you need something from our stock, please write us and you shouldn't pay any shipping cost! 
e-mail: [email protected]
Order deadline: 13th June 2019 (Thursday)
See You on the event!
HU: Kedves Vásárlóink!
Idén csak, mint látogatók veszünk részt a brnoi makett versenyen június 15-én, szombaton. De, ha szintén jöttök és szükségetek van valamire, továbbá meg akarjátok spórolni a postaköltséget, akkor jelezzétek azt levélben.
e-mail: [email protected]
Rendelési határidő: 2019. június 13. csütörtök
Viszont látásra a rendezvényen!