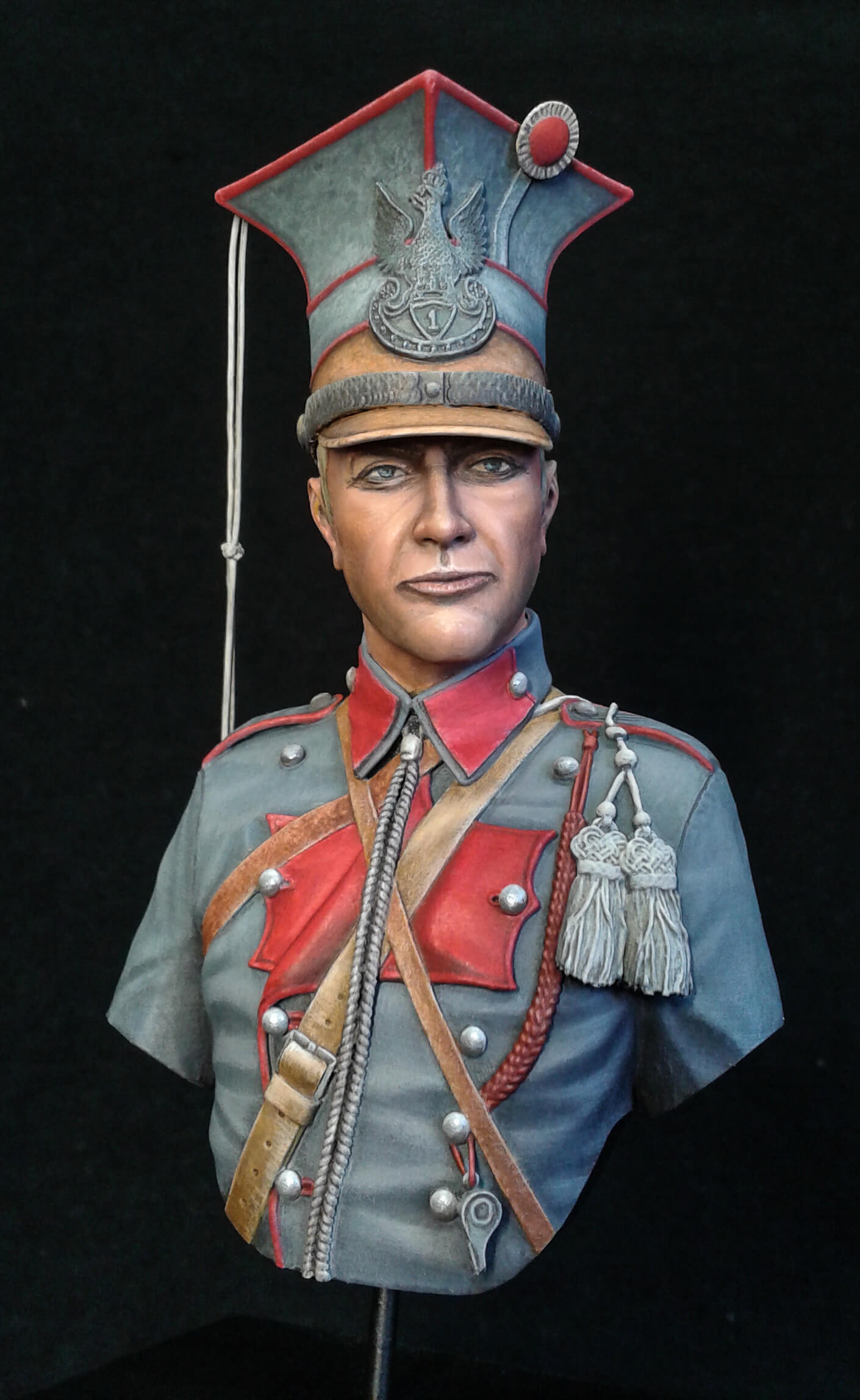 Hello All,
After a long process we can release this unique bust, an uhlan from the 1st Uhlan Regiment of Polish Legions in the Austro-Hungarian Army 1914-18. About historical background we recommend two lexicon links:
https://encyclopedia.1914-1918-online.net/article/polish_legions
https://en.wikipedia.org/wiki/Polish_Legions_in_World_War_I
In spite of we can find several pictures about the first brigade, did not remain enough original uniform items to know the exact colours. In Vienna (HGM – Austrian Military Museum) we can find an original Chapka (the headgear) and next to this we can find a totally different uniform of the 2nd brigade. So, only the Czapka helps by the colours. We know many colorized photos, but these are not originals.
By the greys I used a mix of Luwtwaffe uniform, Russian Tank crew (from Panzer Aces), some blue, white and black. By reds I used Carmine and Rosa, all from Vallejo. I will share more info's about details here on the block soon.
If you have question, you can write me PM on Facebook.